Maine Art, creating Maine Art, is a joy.
The Maine coast is one of the most beautiful, powerful, and healing places in the world. Painting it's scenery is always a richly satisfying experience.
Matted Pastel 23" x 25"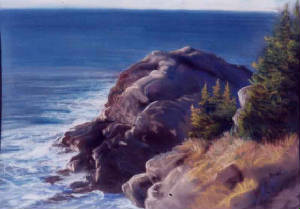 Gull Rock; Morning
Pastel 12 x 17"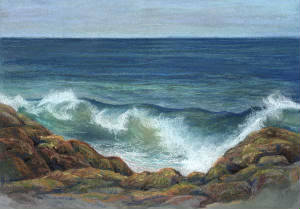 Incoming Tide
I did the original Pastel of "3 Sisters Sentinal" during a heavy storm on the island of Monhegan, Maine. I liked the painting so much that I painted 9"x12" versions in both Watercolors and Oils... I like all three versions and think they demonstrate my use of the three mediums in an interesting way.
Pastel 12x16" - NFS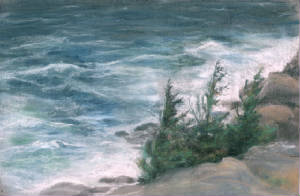 3 Sisters Sentinal
Framed Oil 24" x 36"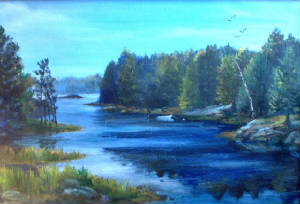 Booth Bay Inlet
Pastel - $NFS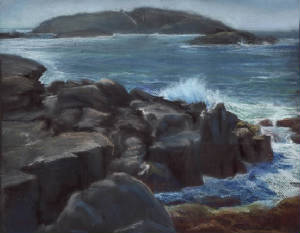 Lookin' To Manana