If you have questions or comments about my artwork...
If you would like to buy a painting...
If you'd like to commission something original...
If you are interested in private/group art classes...
Please click on the email link below.
For purchases over $1000 my bank recommends Certified Bank Checks. For all other transactions I have a Paypal Business account which allows the use of credit cards to insure that your online purchase can be secure and easy. Please contact me directly through the email link above to arrange purchase and shipping.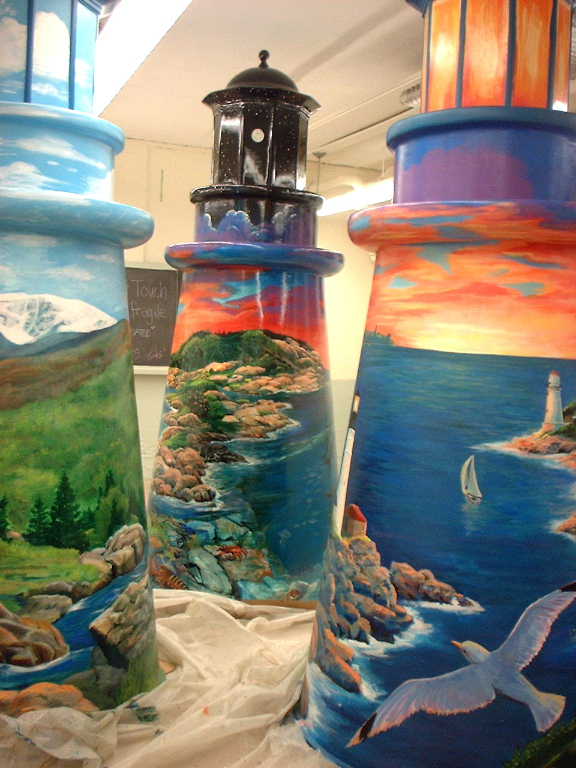 Lighthouses on Parade- the Portland Festival of Lighthouses
This site was last updated on...